Helias Catholic High School
Texting Sign Up
Uniform Cardigan Available
New Uniform Cardigan!
Available for $30 in our online store at https://stores.inksoft.com/Helias/shop/home.
Sizes XS to XXL samples are in the Sader Shop near main office for sizing purposes.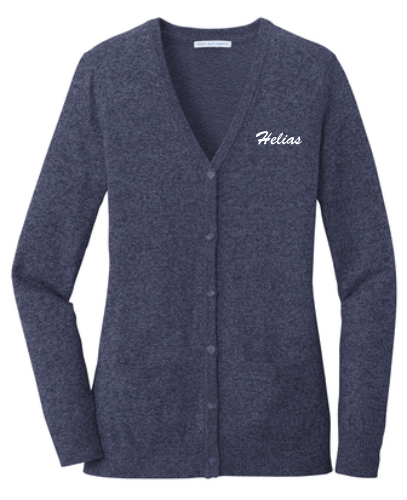 Service Opportunities
Christmas break can be a great time to help others and get service hours. There are a number of organizations that would love help, including Helias neighborhood organizations.
Any Catholic parish or school office will likely be open a few days during Helias break.
Capital City Christian Church and Preschool
Central Missouri Adoption and Foster Care
Jefferson City Day Care
The Salvation Army
Christmas Break
Christmas Break for Helias Catholic will begin upon dismissal Fri., Dec. 21st.  Classes resume on Tuesday, January 8th.
Have a Blessed & Joyful Holiday Season!!!!!
2019 Retreat
Steubenville is an epic retreat weekend with thousands of other high school teens. This year the theme is "Belong" based on 1 John 3:1. Our speakers will be Fr. Mike Schmitz, Josh Blakesley, Dan Harms, Katie Prejean McGrady, David Calvitto, Noelle Garcia.   July 12-14, 2019.
Steubenville Flyer:
Steubenville Forms are due February 1 with $50 Deposit:
End of Semester Finals
End of Semester Exam Schedule
Wed., Dec. 19
– Period 1: 8:00-9:05
– Period 2: 9:15-10:15
Thurs., Dec. 20
– Period 3: 8:00-9:05
– Period 4: 9:15-10:15
– Period 5: 10:25-11:35
Fri., Dec. 21 
– Period 6: 8:00-9:05
– Period 7: 9:15-10:15
As a reminder, lunch will not be served on these dates nor will there be after school supervision provided.
The Sader Shop and Spirit Wear Shop will close upon dismissal.
Christmas Movie Night!
Student Council will be hosting a Christmas Movie Night on Tuesday, December 11th in the Helias Commons. Doors will open at 6 PM and the movie will start at 6:30 PM. All students are invited!
Nichols Career Ctr. Tours
There is a tour of Nichols Career Center for students interested in attending next year.  It will be this Fri., Dec. 7th from 1:30 to 2:30 p.m.  Students must have signed permission slip from parents into Mr. Mathes by Wednesday, Dec. 5th. at 8 a.m.
ACT Testing – Dec. 8
ACT Testing on Saturday, Dec. 8th at 8 am at Helias.  Be sure to bring a calculator, two #2 pencils, photo ID and admission ticket.  Students should meet inside the old main doors next to the stairs.  Doors will be open.  More information can be found at http://www.act.org/content/act/en/products-and-services/the-act/test-day.html.
Red Cross Blood Drive
Red Cross Blood Drive
On Wednesday, December 5th, Helias is hosting a Red Cross Blood Drive.  It will be in the old gym from 10 am to 4 pm.  To sign up, go to www.redcross.org and use school code HeliasHS.
Christmas Sale!
The Spirit Store (Room 113) will have Christmas sales both Tues.,  Nov. 27th and Tues., Dec. 4th from 4-6 p.m.  Please enter through the crucifix (old main) entrance.
Along with Spirit Wear, there will be uniforms on sale.  The first 50 customers who purchase Spirit Wear will receive a free tote!